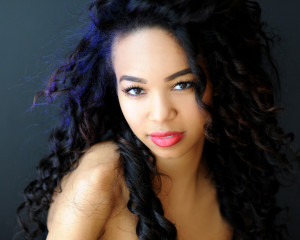 Hi, it's your girl Brii Gabrielle. A little bit about me? Well, I've been interested in becoming an entertainer ever since I was a young girl around the age of seven. I can still remember the first entertainer who prompted my interest like it was yesterday. It was the singer Aaliyah's beautiful voice that first inspired me. Till this day I still admire Aaliyah as an artist. While growing up, I used to watch her videos and mirror her every single dance move.
Later on Beyonce stepped into the game, and gave me hope, too. Hope that I could someday become a great singer as well as an overall great entertainer. As I grew into a teenager, the passion to become a singer grew deeper and stronger inside me. Deep down inside I felt like I was destined to be a performer. Unable to focus because of my strong desire to become a recording artist, I educated myself on the music industry, took a bunch of dance classes, wrote my first song, and went for my dream.
Today, I'm striving hard to give music lovers and my fans a great entertainer. I try hard to achieve this goal by writing, singing, and producing the best music I possibly can. Whether it's a joyous song or a sorrowful song, I hope people around the world will be able to connect with my music. I really hope it'll aid music lovers of various ages to express themselves.
To everyone out there…thank you so much for listening to my music, and for watching my videos. More than anything…thank you for supporting my heartfelt efforts.
Your girl,
Brii Gabrielle.